Women leading the way towards an inclusive workplace: A panel in honor of International Women's Day is a Course
Women leading the way towards an inclusive workplace: A panel in honor of International Women's Day
Started Mar 9, 2020
0.1 credits
Sorry! The enrollment period is currently closed. Please check back soon.
Full course description
Notice: Event Postponed
Due to concerns related to the potential spread of the coronavirus, we are taking extra precaution and postponing this event.
There are currently no risks identified at the Tillamook Outpost site. However, we feel it's best to avoid large group gatherings at this time. While we know this is disappointing news, our community's safety is our top concern. We will post an update when we are able to reschedule.
Event Description
The OSU Center for the Advancement of Women in Leadership invites you to join us for our 16th panel event on Monday, March 9th, Women leading the way towards an inclusive workplace: A panel in honor of International Women's Day. These events bring together dynamic women leaders in business to strategize ways that all of us can work to promote the voices of and opportunities for women in the workplace. Our events give attendees the valuable chance to:
hear from respected women leaders in business about their experiences, advice and strategies for organizational and cultural change
catch up on relevant research about issues and best practices in leadership development and gender equity
participate in small group discussion with women and allies on curated topics.
Hors d'oeuvres and drinks will be served. Your modest registration fee of $15 supports the activities and programs of the OSU Women in Leadership Student Club that serves students of all majors and genders across the OSU campus.
Space is limited! Register for the event today.
When and Where
Hors d'oeuvres and drinks provided.
Receive 1 contact hour (0.1 CEU) 
Continuing Education Units (CEU) are a means for measuring and recording noncredit postsecondary-level study, useful where employers, relicensure agencies and other authorities require a specified number of hours of instruction for career advancement, and where noncredit study is acceptable. One CEU is awarded for ten contact hours of participation; less than ten hours are shown as a fractional CEU.
Sign up for an AWL In Membership
We're all in, betting our full stack of chips on women leaders moving our economy and our communities forward. We're asking you to join us as a member of AWL In. The name AWL In (short for "Advancing Women in Leadership – Portland" and pronounced "All In – Portland") – in addition to being a tribute to a city we love – emphasizes our full commitment to advance women in leadership positions in businesses across the Greater Portland Metropolitan Area.
Your membership matters. Our members make possible the activities of the OSU Women in Leadership student club, which serves students of all majors, men and women, across OSU.
Click here
to join the movement and drive change.
Thank You to Our Sponsor

Panelists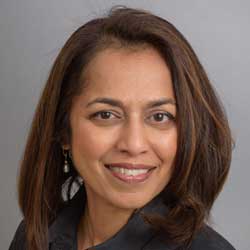 Sheila Murty
Executive Vice President of People & Culture, Tillamook County Creamery Association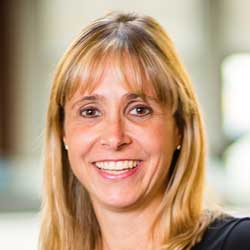 Sabrina Parsons
CEO, Palo Alto Software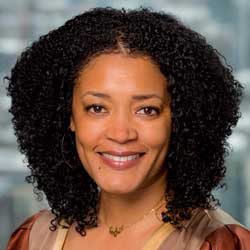 Carolyn Walker
Associate General Counsel, Portland General Electric