Preparing for Diversity and Inclusion: Developing Effective In-House Training is a Course
Preparing for Diversity and Inclusion: Developing Effective In-House Training
Jan 11 - Feb 7, 2021
2.0 credits
Full course description
Course Description
A compelling and rich body of research shows that embracing diversity and inclusion is good for companies. Companies with a diverse workforce are able to acquire and retain talent, enhance employee engagement, capture or create new markets, and improve overall business performance. The majority of American job seekers report that a company's commitment to diversity is an important factor they consider when evaluating job opportunities, and today, over 95 percent of large companies (companies with over 1,000 employees) offer diversity and inclusion (D&I) programs.
Despite corporate investments in D&I, however, 75 percent of employees in underrepresented groups — women, racial and ethnic minorities, and LGBTQ employees — report that they have not yet personally benefited from their companies' diversity and inclusion programs. Where's the disconnect? And, what must companies do to create sustainable change with real impact?
In Preparing for Diversity and Inclusion: Developing Effective In-House Training, you'll learn how to develop effective D&I training programs at your organization that facilitate results. You'll learn about how key micro- and macro-planning activities can contribute to more-effective training by not only focusing on organizational weaknesses and gaps, but also strengths.
Topics Covered
D&I leadership and the organization 
Barriers and accelerators for D&I training
Previous training and subsequent outcomes
Overall employee attitudes and perspectives on the organization and their place in it
Collaborative planning for training
Perceptions of cultural competency, diversity, and inclusion
External views of the organization
Evaluating and working with trainers
Connecting training outcomes to the organization
Why Take This Course
D&I training can get a bad rap as being less-than practical for organizations. First, it's often a rushed activity and negatively branded, resulting from an adverse incident (or series of events) rather than valued as important work and integral to overall human capital development and organizational function. Second, much D&I training only scratches the surface without touching on other crucial concepts, such as cultural competency, cultural humility, microaggressions, code-switching or systematic discrimination. Rarely does it ever connect to different critical organizational and human capital dimensions, such as leadership, communication, relationship management, collaboration and strategic planning. Third, D&I training often lacks tailoring to the different realities and needs of an organization, leading to potential barriers that can render exercise useless. Last but not least, there is little substantive and intentional work post-training to facilitate a significant impact.
Engaging in purposeful planning can limit the problems attached to D&I training and help you and your organization develop an effective, transformative training for employees. Designed for busy professionals looking to develop practical skills, you'll learn from a leading educator and social innovation expert alongside other Northwest-based leaders enrolled in the course.
What You Will Learn
At the conclusion of the program, participants will have a plan and strategies for developing and implementing diversity and inclusion initiatives, including:
How to actively and intentionally shape D&I in a way that considers the unique needs and realities of your organization, resulting in more significant change
Ways to implement a strategic plan for D&I training and implementation of its outcomes
How conscious and subconscious perspectives and experiences can help or hinder an approach to leading D&I efforts
Who Should Attend
Public- and private-sector leaders with job titles like:

Diversity Officer
Training and Development Coordinator
Human Resource Manager

Strategic planning and operations professionals
Cohorts of company teams representing multiple functions within an organization
Receive 20 contact hours (2.0 CEU) 
Continuing Education Units (CEU) are a means for measuring and recording noncredit postsecondary-level study, useful where employers, relicensure agencies, and other authorities require a specified number of hours of instruction for career advancement, and where noncredit study is acceptable. One CEU is awarded for ten contact hours of participation; less than ten hours are shown as a fractional CEU.
Custom Training and Corporate Discounts
We offer discounts to organizations that buy bulk seats at our programs. Or, let us come to you: we can collaboratively develop training to address the specific needs of your organization, hosted at your corporate venue. For more information, contact us via email or at 541-737-1500.
Center for the Advancement of Women in Leadership
This session is sponsored by the OSU Center for the Advancement of Women in Leadership, which aims to move more women into leadership roles in the industry, enabling women to equitable influence on business decisions and growth. Learn more about the center and how to contribute to our community.
Course Instructor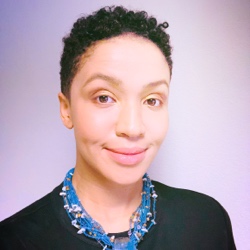 Marla Parker, PhD
Assistant Professor, California State University-Los Angeles
Marla Parker is a teacher, researcher, coach, and advisor with academic and practical experience in public administration and higher education, particularly in the areas of cultural competency, human resource management, leadership, collaboration, and entrepreneurship. In addition to professional training and teaching courses at CSU-LA, she is also a co-founder of the Civic and Social Innovation Group on campus, which promotes the use of innovation for social change.